Published: 2020/10/06
Going Green for your Skin
With climate change and ecological sustainability being one of the biggest challenges in our generation, going green has never been more important. However, celebrities and beauty gurus are now applying the "green-factor" to their lives in a whole different way.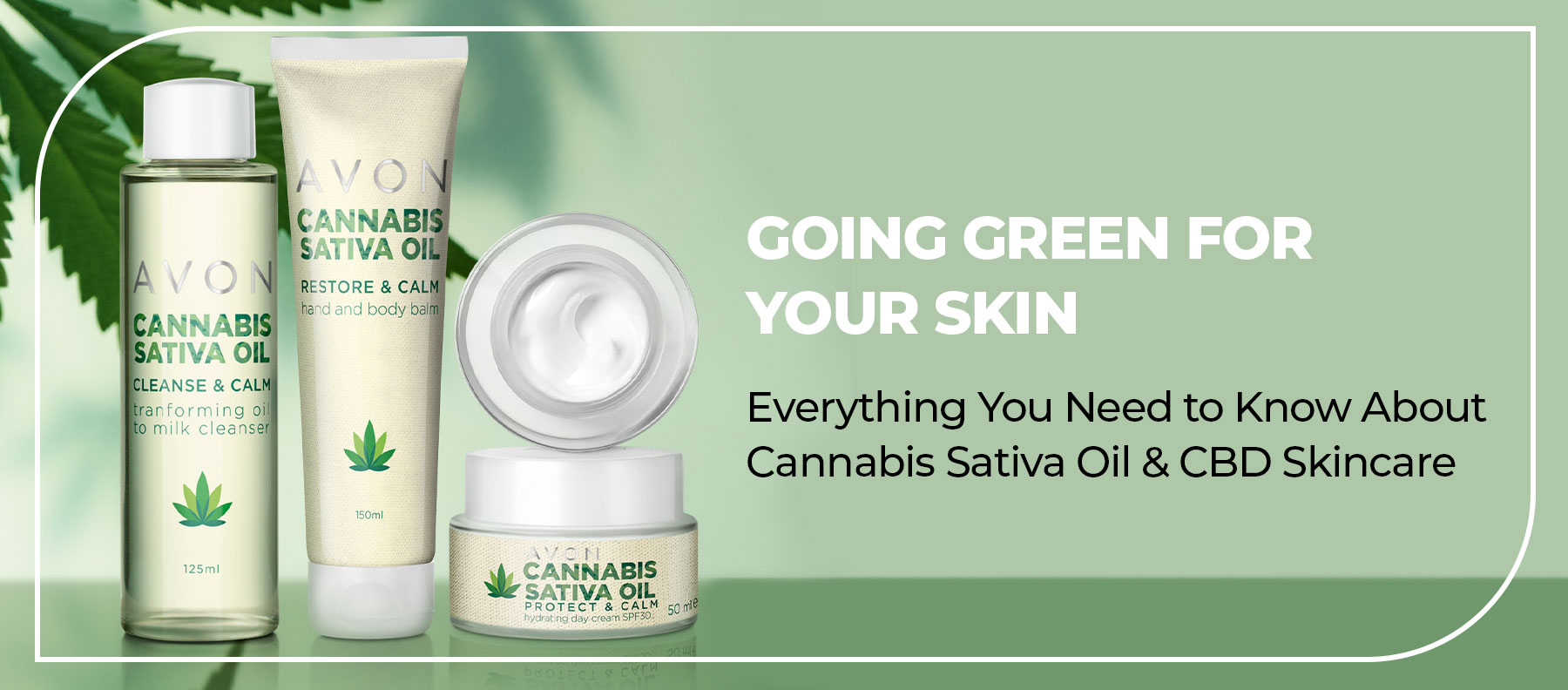 Everything You Need to Know About Cannabis Sativa Oil & CBD Skincare
Over the past year, CBD has become one of the hottest — yet perhaps most misunderstood trends in beauty, nutrition, and wellness. In fact, the active compound extracted from the hemp plant, Cannabis Sativa, has been creating quite a buzz in the wellness and skincare fields.
CBD...WHO?!
CBD stands for Cannabidiol - a chemical compound that naturally occurs in cannabis plants (cannabis is better known as marijuana). CBD is one of the two main active ingredients in this plant: The other is THC (tetrahydrocannabinol).

CBD can be extracted from a cannabis plant, but it doesn't have the same ability to affect your mind as THC, so you can be sure that it's safe to use. CBD may help you feel relaxed or less anxious but you won't get "high" if you choose to use a CBD-infused oil.
CBD. AVON IS ON IT.
Thought "going green" was just for the elite? Think again. Avon is at the forefront of beauty trends with the brand new Cannabis Sativa Collection: a skincare range that contains Cannabis Sativa Seed Oil: the latest go-to healing skincare ingredient that's set to take the beauty world by storm.
WHY IS CBD GOOD FOR YOUR SKIN?
CBD has antioxidant and anti-inflammatory effects to address skin issues like dryness, free radical damage and inflammation. CBD also benefits people struggling with acne, because it can reduce the amount of sebum - the oily, waxy substance produced by skin glands. Additionally, some studies indicate that CBD is an effective treatment for eczema and psoriasis.
IS CBD SAFE TO USE IN SKINCARE?
Avon's new Cannabis Sativa Collection uses only specific parts of the cannabis plant, which contains no THC at all. Cannabis Sativa Oil helps soothe your skin, reduces inflammation and boosts moisture levels - without making you high.
ALL OF THE GOOD. NONE OF THE BAD.
Made from 100% natural ingredients, and vegan friendly, the Cannabis Sativa Collection is perfect for eco-conscious, wellness-focused customers.
With recyclable packaging, fragrance-free and dermatologically-tested formulas, these feel-good products are good in more ways than one.

Shop Now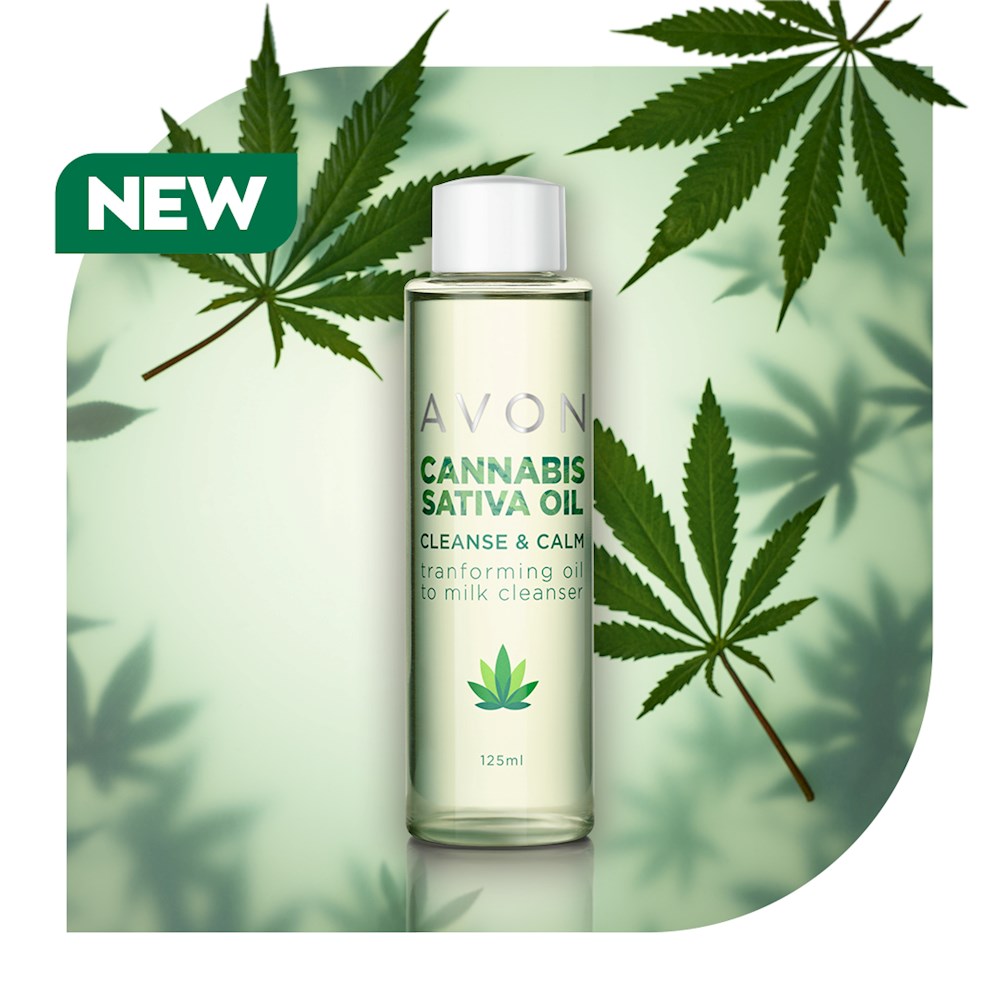 Calming Oil-to-Milk Cleanser
Removes make-up and impurities,
leaving your skin healthy and clear.
R109,00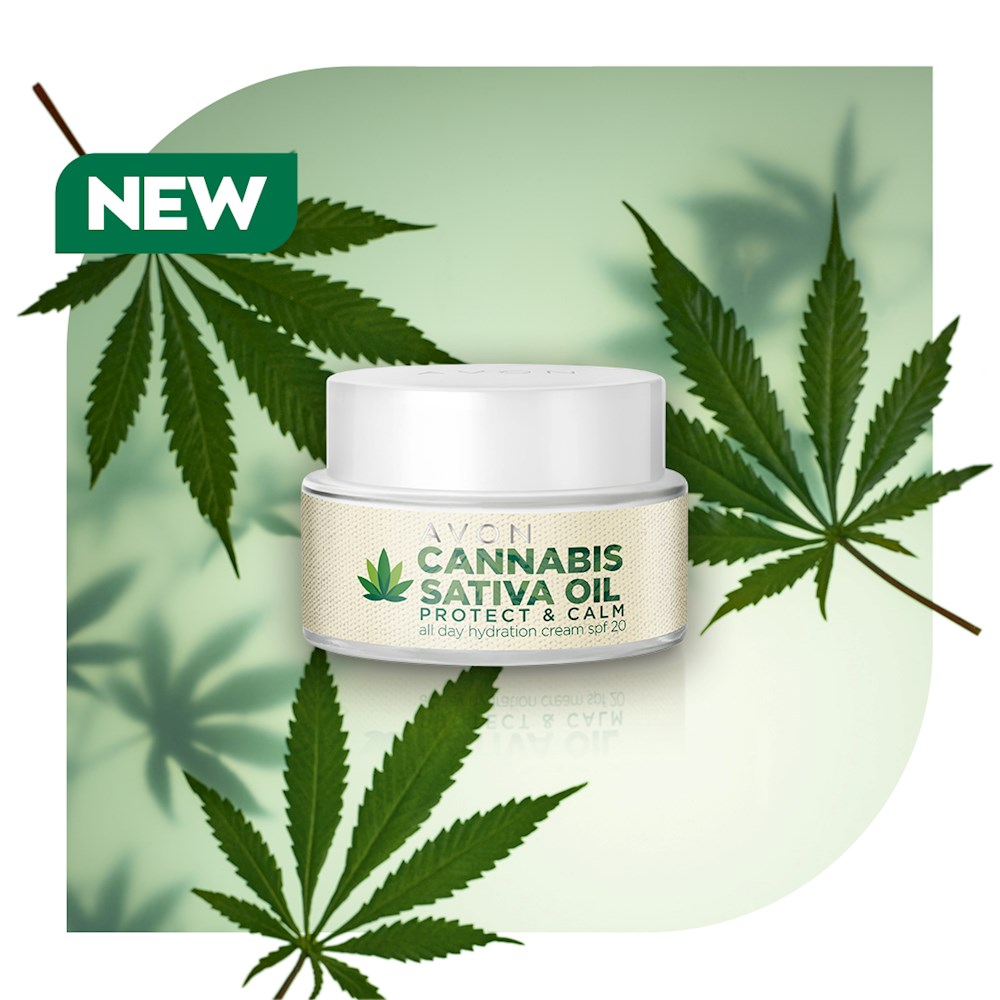 Hydration Day CreamThis SPF 20 formulated day cream
restores and rejuvenates your skin.

R 179,00