Published: 2020/07/27
Reset the clock with NEW! Anew Skin Reset Plumping Shots
Everybody loves that bouncy, plump skin of a baby. After all, what's not to love? It's healthy, it's beautiful and it's the embodiment of youth. However, ageing is inevitable, and day-by-day that youthful appearance starts giving way to wrinkled, sagging skin.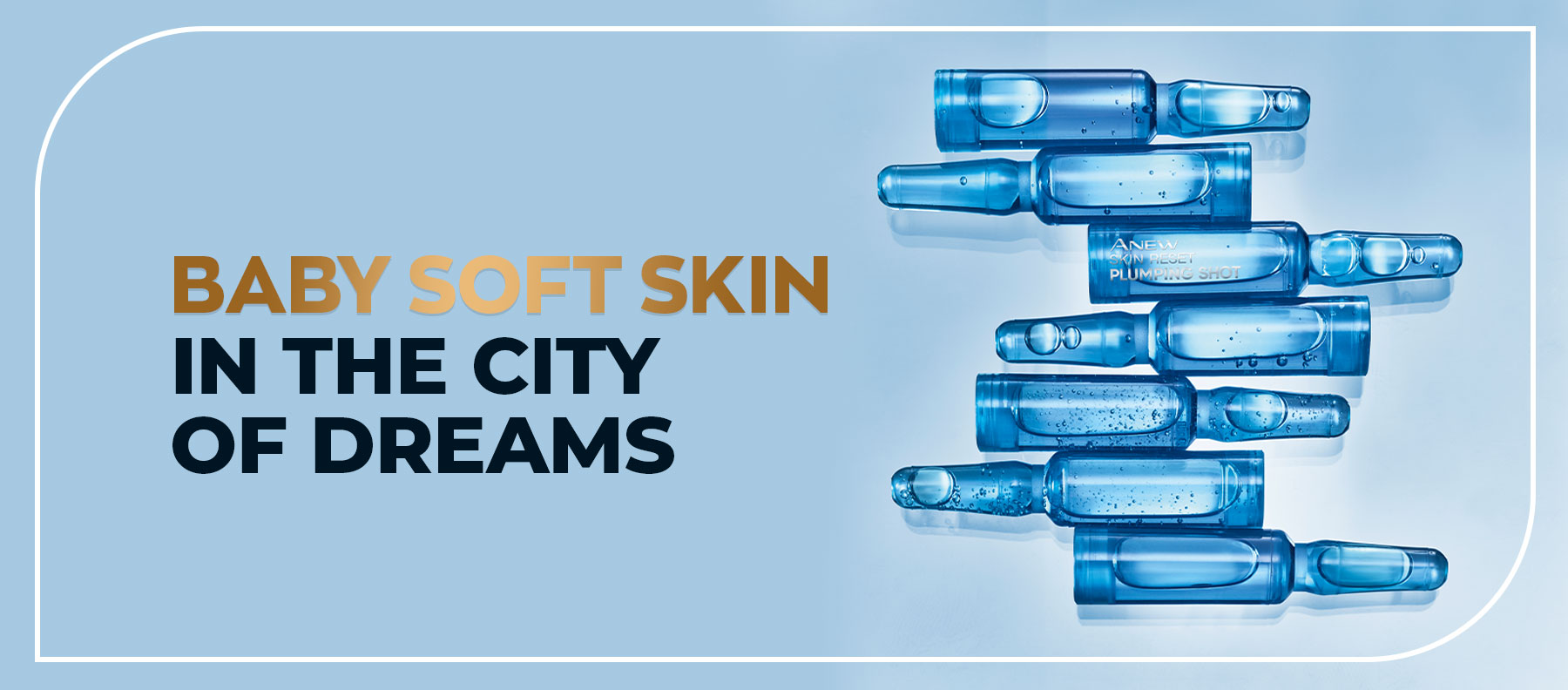 Revolutionary Skincare Science With Seriously Impressive Results
Why? It's simple: a woman doesn't have just one personality that defines her. From career go-getter to fun and fearless friend - every woman has a specific energy for different occasions. After all, who you are at the gym isn't who you are in a business meeting.
Now there's a way to restore your skin to that soft, bouncy, baby-soft skin we all love, and it's all down to an ingredient called PROTINOL™: a new discovery that's so revolutionary, Avon has trademarked it. But before understanding the groundbreaking effects of PROTINOL™, we need to understand how collagen works and how it affects ageing.
Why Is Collagen Important For Your Skin?
Your skin is made up of predominantly two types of collagen: Collagen I (Adult Collagen) and Collagen III (Baby Collagen). Together they make up about 80% of your skin's structure. As we get older, we begin to produce less and less collagen. In fact, from around age 25, our bodies lose 1% of collagen each year, resulting in a loss of optimised collagen mix. This means your skin loses elasticity. The result is aged, sagging skin with lines and wrinkles.
How Does Collagen Work?
Adult collagen (Collagen I) is key to replenishing skin and consequently helping to reverse aging. However, it is supported by Baby Collagen (Collagen III) - like the framework that supports a building - they need each other to work at maximum efficiency.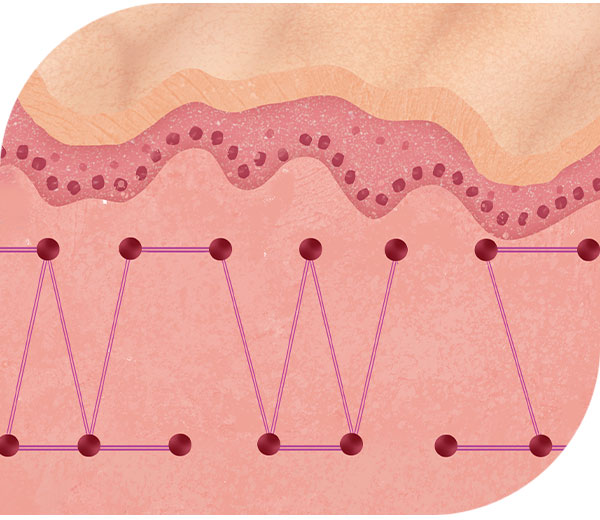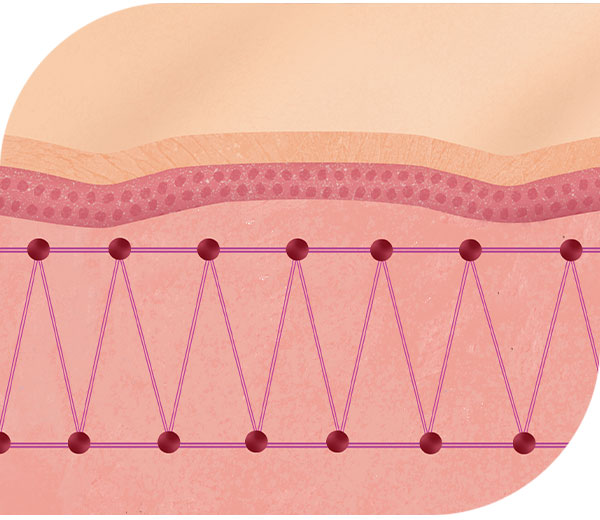 PROTINOL™ Is Different
Most anti-ageing products contain Collagen I to restore the smooth, youthful appearance of your skin. However, the optimal collagen balance is not restored, making the results short-lived and ineffective. PROTINOL™ not only stimulates an increase in levels of Collagen III, but is able to build up both collagen types and bring it back to levels found in a baby's skin. Avon's testing has shown that PROTINOL™ stays in the skin for longer than other ingredients, making the results more effective.
7 Shots for Results in 7 Days*
Anew Reset Plumping Shots are powered by PROTINOL™ technology and clinically proven to restore the collagen that's naturally found in healthy and youthful skin. It has the ability to restore seven years worth of collagen loss in just seven days. That's no mean feat.
The results are also instantaneous! With only one application, skin already feels more revitalised, smooth and hydrated - and that's on day 1. After 3 days of continuous use, skin looks and feels plumper, rejuvenated and healthier. The transformation is complete on day 7 when skin looks firmer and younger: 7 years of collagen loss restored in 7 days!
Avon: Leaders in Skincare Technology
Backed by over 27 years of research and science, Avon has been leading the way in skincare innovation for decades, and the discovery of PROTINOL™ is a skincare breakthrough that is bound to revolutionise the industry. Avon's own head of research and development, Anthony Gonzalez, goes as far as to call the development 'nothing short of miraculous', adding that 'to find an ingredient that targets Collagen I as well as Collagen III to restore skin plumpness is truly ground-breaking.' Gonzalez goes on to note that: "Our testing showed never before seen results on sagging, firming and wrinkles."
The Conclusion
Avon's Anew Skin Reset Plumping Shots is the first reset skincare technology that allows you to rediscover the best skin of your years. Results? Firmer, plumper, transformed skin in just 7 days*. *Based on in Vitro data testing (testing on skin cells in a controlled laboratory environment)
Blog by: Minette Underhay