Published: 2020/10/07
And the winner of the 2020 Sunday Times Gen Next Best Make Up Brand Award is...
For the 10th year in a row, Avon has scooped the coveted Coolest Make-Up Brand for 2020 in the Sunday Times Generation Next Awards.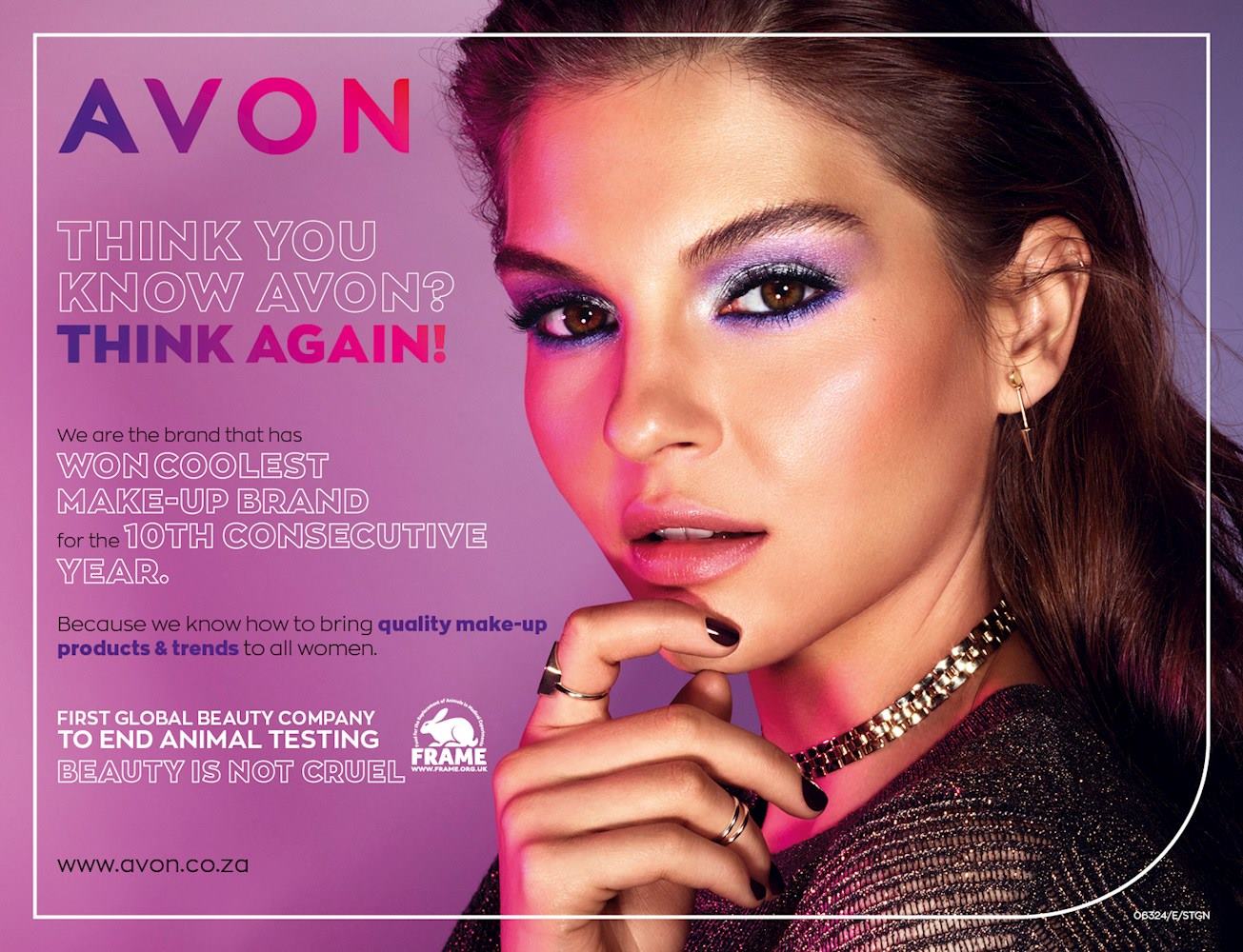 The Sunday Times Gen Next Awards is the leading annual youth brand preference and consumer behaviour survey. The results of the survey, conducted by HDI Youth Marketeers, are particularly relevant to brands and advertisers as they reflect consumer preferences of the millennials.
"We are pleased to have been voted winners in Make-up which is a testament of the quality, affordability, and love for our Beauty products. We would like to thank our customers and Representatives for voting, says Momin Hukamdad, Executive Director: Avon Justine.
Hukamdad says winning the award reaffirms the work Avon has done to bring cutting edge, on-trend Beauty products to the market. Avon has also enhanced its digital platforms such as the Avon ON app and customisable online e-store for its Representatives which is also a revitalized easy to shop website for its customers.
"These accolades galvanise us to work harder to become the Beauty Brand of choice for our customers. We wish to renew our commitment to developing amazing, cutting edge yet affordable products that will serve as industry benchmarks," Hukamdad concludes.
Congratulations to Avon!
Contact the press office and causes team
The press office team will be delighted to help with all your Avon media enquiries.
Nontuthuzelo Zulu
Corporate Communication Coordinator 
nontuthuzelo.zulu@avon.com | Direct: 082 600 6261
Antoinette Dickson
Snr Field Communication Specialist
antoinette.dickson@avon.com | Direct +27 66 374 8036